South Texas

World Class Dog Training


By Murphy's Gun Dogs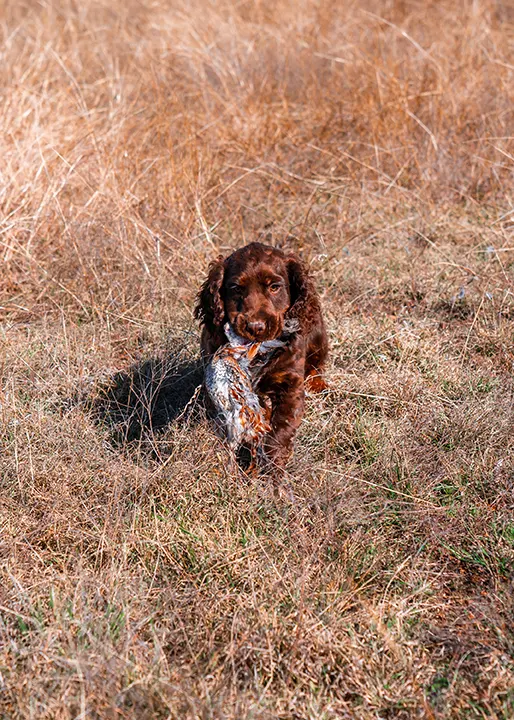 Brent Murphy owns and operates Murphy's Gun Dogs, a product of his lifelong effort to establish a quality breeding, training and hunting operation. Growing up in Lenox, Georgia, Brent's early years were spent in the warmth of a farming family that hunted and fished when ever possible. Undoubtedly installing his love of hunting and dogs.
He attended High School in Coulquitt County, graduating in 2001. After graduation Brent enlisted in the United States Marine Corps. A crushed ankle brought an early end to his enlistment. Returning home Brent continued to serve his community as a Deputy Sheriff in Tiff County Georgia. Eventually Brent enrolled at Moultrie Tech where he studied for and received his degree in Plantation Management and Wildlife Biology.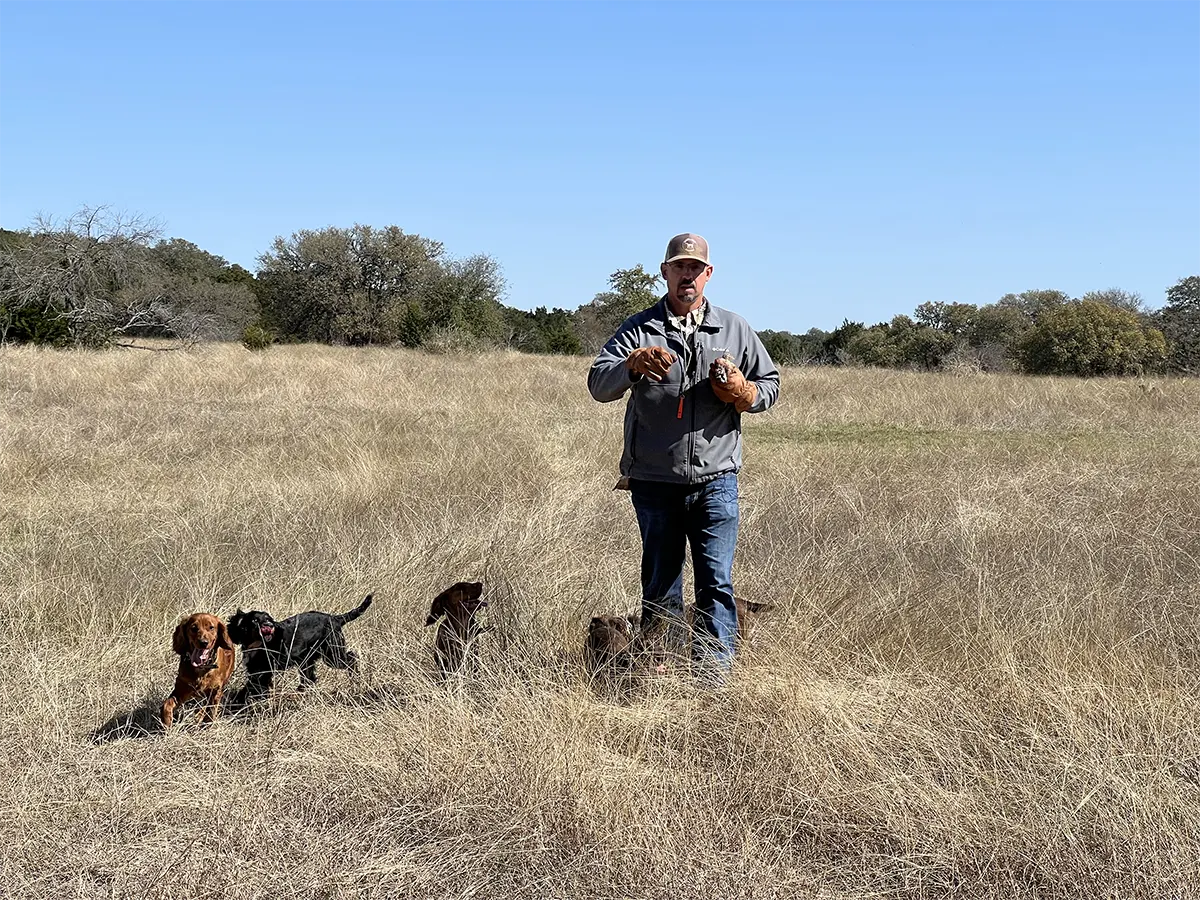 While in college Brent began what could be described as his apprenticeship. He found employment at Southern Woods Plantation in Sylvester, Georgia. At the suggestion of a professional dog trainer Brent sought employment at Samara Plantation. There he met Joe Bush, a highly respected professional trainer. Under Joe's tutelage Brent developed his skills as a trainer, breeder and guide. He also was able to spend time in the far north professional summer camps with some of the top pointing dog trainers. All the time learning and honing his skill set. In time Brent moved on to the Red Oaks Plantation as their trainer and then to Brays Island South Carolina where he began his Murphy's Gun Dogs.
Eventually Brent answered an ad in The American Field and was hired by the Rawlins Ranch at Alice, Texas. There he put his management and training skill to good use. His move to Texas also led to his lovely wife Cory, her son Corbin and the birth of their daughter Braelyn.
Still the desire for his own business lingered and as a result today Brent is the Ranch Manager for the Good Bull Ranch at Spring Branch Texas. Where he has established Murphy's Gun Dogs
Murphy's Gun Dogs offers a wide variety of services:

Training for pointing, flushing, retrieving and tracking dogs.
Personal training guidance for owners
Pointer, Cocker and Tracking puppies
Guided Quail hunts both wild bird and released
Dove hunts
Game tracking service
Snake breaking clinics
A Few of Our Client's Stories
Ms. Patty Smithers
Patty is an avid wild bird hunter who began with Hunt Tests. There she was advised that her dogs were field trial prospects. After trying other trainers Patty discovered Brent at Southpoint Kennels.
There she and her dogs have begun to prosper as they both are learning the field trial game. Today Patty can work her dogs on foot, from a hunt truck or horseback as conditions require. This past field trial season has been successful for Patty and her dogs.
Placements –
Joey: One 1st Place, Two 2nd Places, Two Third Places, and One 4th Place
Jozee: Two 1st Places and One 4th Place
Hannah: Two 1st Places
Mr. Jim Baker
Jim is a long-time field trailer getting a little long in the tooth. Brent finished training and polished a fine young pointer for Jim and her success has been outstanding. Maggie, in her first season of competition, compiled eight first-place wins and finished her AKC Amateur Field Championship.
Ms. Nancy Grams
A long time fancier of Gordon Setters Nancy is currently working with
Brent in his owner-dog training program. Her dogs are showing marked
improvement.
Our Trained Dogs In Action
Field Introduction
Introducing your dog to all the elements in the field that will ensure its success for the upcoming hunting season. This training process will establish a solid foundation for your dogthat is necessary for basic and advanced training. Building prey drive, exposure to gunfire, loading and unloading.
Two Week Class ($550.00)
Basic Training
Pointing Breeds (Horseback and Utv)
Focusing on ground game and handling skills (pattern your dog to hunt) Basic obedience.
Heel on and off lead
Whoa training.
Steady on game
Monthly ($1000.00)
Basic Training
Flushers and Retrievers (Dove and Upland Game)
Obedience and Placement training
Retrieve to shot and hand.
Force Fetch
Loading and Unloading
Monthly ($1000.00)
Learn More About Our Training Services Today