2022 Dove Hunt Season Is Almost Here!
Book your next hunt with us! Fill out the form or call us at
800-587-5756
WE HAVE THE BIRDS! 
Kick off your hunts this season with the dove hunting Texas anticipates each year! Lonestar Premier Outdoors offers great locations and packages for an unmatched experience. Whether your hunt is semi or fully-guided, we can position your group for success, all while managing the retrieval, cleaning and packaging of your kills.
Lonestar Premeir Outdoor Offers:
Full-Day & Half-Day Hunts Available
Hunting Events for Corporate Gatherings & Client Entertainment
Dove Hunts for all Ages  & Experience Levels
Lodging , Skeet Shooting, Private pavilon Rentals, Food and Beverage Services available
About Texas Dove Hunting
Dove hunting is a fun and challenging endeavor. Finding the right lead and marking fallen birds is an acquired skill. While dove hunts are popular largely for the social aspect, they do yield delicious and convenient breast meat that requires no messy feather plucking. At Lonestar Premier Outdoors, kids hunt for free! Call us today for more details.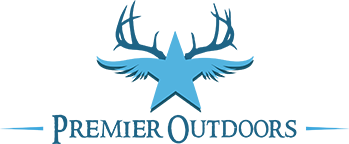 We offer morning and afternoon hunts every day, September 1 – October 30.
Individual hunter rates begin at $100.
Single hunter rates for Songbird Hunting Events range from $150-$195.
Contact us for private lodging options for groups of 12 or more.
Corporate group hunts with dinner, drinks and private field options also available.
Trip Logistics – Dove Hunting in Texas
Whether it's a solo escape, business outing or family hunt, we offer dove hunting for everyone regardless of age or experience level. Our weekday or weekend dove hunts are fully guided, and it's your choice of hunting style, from archery to black powder huntings.
Lodging and Dining – Texas Dove Hunts
Kick back in comfortable lodging and enjoy delicious meals and optional beverage service. From families to workplace groups, we offer trips for every need. Whether you want an overnight trip or to stay for multiple days, we have you covered.
Hunting Season – Dove Hunts in Texas

Dove hunting season – during the months of September, October, December, and January – is met with much anticipation as it marks the start of each year's hunting season. We strictly enforce all game laws for dove hunting. Remember, practice makes perfect – reserve your dove hunt today!